Southern California Style for Your Landscape and Garden Design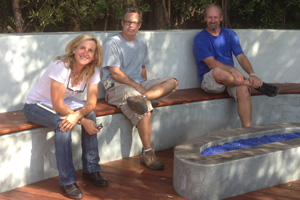 Outside InStyle is a Los Angeles and Palm Springs-based creative landscape and garden design-build company. 

Our designers encourage ecological integrity and work closely with each individual client to create a sense of place; a garden landscape that evokes a seductive California style, a style that emphasizes beauty and sophistication with the seamless integration of plant installation and outdoor builds. 
We design to our clients' needs, wants, and dreams, yet do so responsibly with sustainable gardens filled with the beauty of our native Southern California specimens complemented with Australian, Mediterranean, and African plantings. Each garden can be a welcome stopover for migrating birds and butterflies and yield necessary food for Southern California native species.
Whether we reuse our clients existing plantings, reclaim old on-site hardscape materials or recycle plants from past installations, we always discuss the design-build process fully from demo to installation. And with the clients' collaboration, we fashion a modern, intelligent, water conscious garden of shapes, textures, forms, and color — a lovely one-of-a-kind frame to your home's architecture.
In the end, we will have created a complement to your existing architecture Outside InStyle's designs have been featured online in Dwell Magazine On Design, the Mar Vista Garden Tour and Monrovia Online, to name a few. We also won the prestigious "Best of Houzz" award the last four years in a row.
---
About Katrina L Coombs, Principal  
Katrina Coombs, the principal designer, and owner of Outside InStyle Landscape Design creates award-winning landscapes throughout the greater Los Angeles and Palm Springs areas.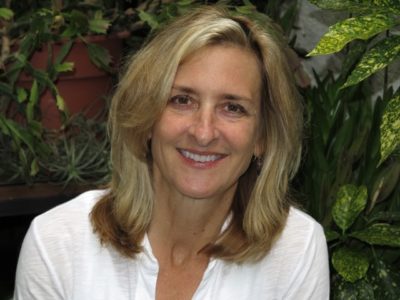 As a Los Angeles native, she has seen the shift away from expansive grass lawns into a movement for eco-friendly drought-tolerant garden designs. She implements water conservation with drip irrigation and low flow sprinklers, yet most importantly, she integrates water-wise native, Mediterranean, Australian, and African plantings that thrive and complement the existing architecture.
Her background in sculpture, painting, and photography informs her design and inspires her to combine ideas of form and function with color, texture, and drama to achieve a pure and 'simple elegance' in landscape design.
Katrina's strength pulls from all aspects of sustainable design, a forward-thinking practice that considers limited water usage in all conceptual plans. Her properties from California to New England, and as far as Australia. Katrina's company, Outside InStyle Landscape Design, integrates softscape (plants) and hardscape (builds) that enhance front yard beauty and frames the entry with "curb appeal" rich with color, movement, and structural elements. 
The backyard "Outdoor Room" acts as the home's extension with adult and kid play spaces landscaped to order. Patios, fire pits, pools, barbeques, and pergolas placed amongst the living elements produce a garden of simple elegance and sophistication.
Katrina listens closely to the client's expectations, and within the budget's parameters to designs the client's vision. One showpiece Cheviot Hills Mediterranean Garden design project earned her client a $2,000 City of Los Angeles 2010 green rebate and proved noteworthy enough to be featured on the cover of Landscape & Hardscape Design-Build.
A life filled with landscape design and plant enthusiasts
Katrina comes from a long line of design and plant enthusiasts. She spent her childhood playing in the Los Angeles County Arboretum and the Huntington Library and Gardens, two places of adventure and botanical wonder that influence her designs to this day.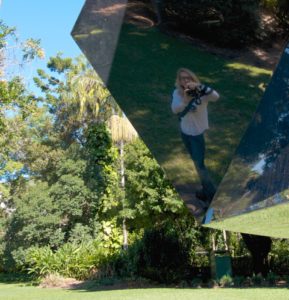 Her father volunteered for decades at the Pasadena Beautiful Foundation and was instrumental in the design of the San Marino Public Library gardens.  Her grandfather, an internationally recognized cancer specialist, so loved to use yellow as a "pop" in his Pasadena garden, he actually irradiated his Camellias in the hope of modifying or mutating their inherent color characteristics.  His quest was never realized, and to this day the coveted East Asian pure yellow continues to be a rare find.
Katrina graduated with degrees from UC Berkeley and spent several years in the Bay Area before returning to her beloved hometown. Prior to her career in landscape design, she worked as a corporate retail executive where customer service informed most every decision.
Her early education and training continue to guide the Outside InStyle landscaping business; a design practice that commits to personal attention throughout all stages of her projects, from conception to installation. Katrina has been a featured presenter during LA Dwell on Design and used her expertise to counsel garden design enthusiasts during Palm Springs Modernism Week.